Exploring Penang on a Tight Budget
Penang is one of the thirteen states of Malaysia. The state has two parts: Penang Island and Seberang Perai. I stayed at Penang Island and boy it was gorgeous! It's full of adventurous places, amazing people, and most importantly it doesn't kill your budget. On this blog I'll focus on showing you how I had fun exploring the best places in Penang Island on an extremely tight budget.
Quick note on how I explore, usually I explore on foot. I walk everywhere and use transportation only when I have to. It's not because public transportations are expensive in Penang, it's quite the opposite. It's because I enjoy walking. As a result, you'll find that I spend almost nothing on most of my adventures. I already explained how I explore and why I walk in How I Travel blog post. I also wrote about how I like to travel in general. Go check it out. I'll be here waiting for you, I promise.
OK, hold tight because we're about to start exploring Penang Island!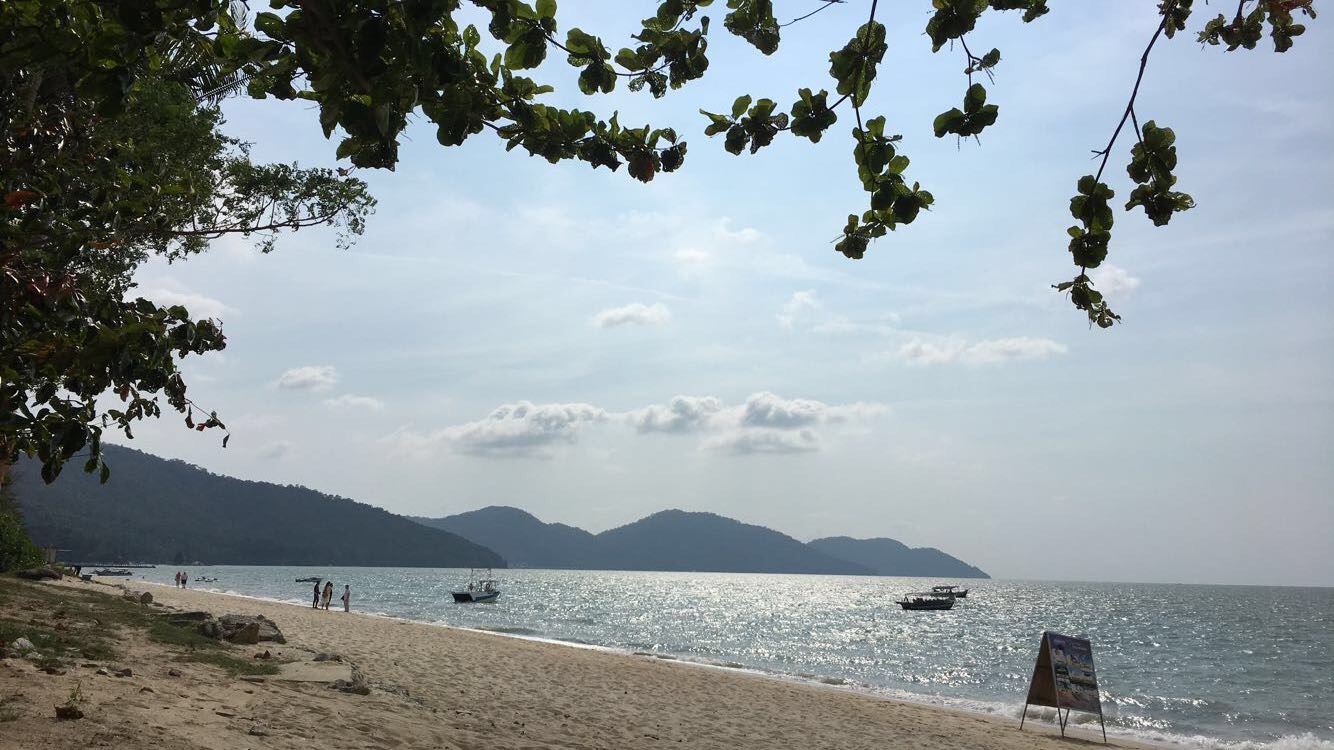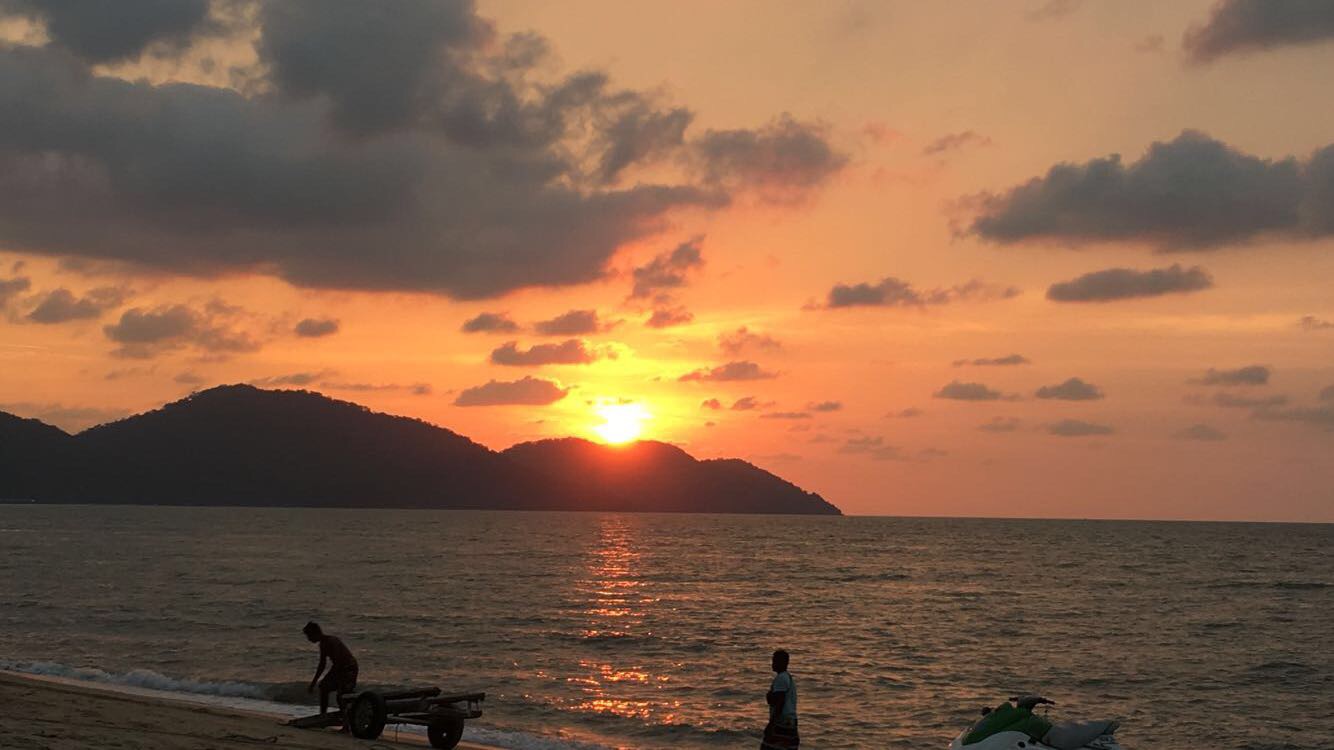 Batu Ferringhi is a suburb of Georgetown, the capital of Penang Island. Its beach is a famous destination for tourist and locals. Actually, I chose my Airbnb specifically because it was 10 minutes walk to Batu Ferringhi beach. The beach has various activities, like horse riding, boating, parasailing and other water sports. Since I'm on a low budget, I tried non of these activities. However, I enjoyed my time by taking long walks on the beach, admiring the beautiful sunset and going on reading picnics with myself! Although it's super fun to try out all the activities in the beach, I preferred to stick to my budget and appreciate the beauty of the beach which is for free.
Entrance Fee: $0
Total Trip Cost: $0
Batu Ferringhi Night Market
The night market in Batu Ferringhi is one of the places that's worth checking out. I always enjoy exploring markets. They often have the coolest and weirdest things ever, especially the handmade crafts, I really love those. This market is huge and has almost everything you can think of. And of course I bought nothing from it! Well, I almost never buy anything from a touristic area. They double the price -.- But I still enjoy getting lost in a market.
Entrance Fee: $0
Total Trip Cost: $0
Penang National Park
The national park is great for jungle trekking, fishing, camping, swimming(in certain places) and/or relaxing in one of its beautiful beaches. The park has rainforests and amazing beaches. I visited Turtle Beach and Monkey Beach.
There are different ways to get to the Monkey Beach. You can reach it using a boat or through the jungle which is more interesting. It's only 3km walk to the beach. You might meet few monkeys on your way. Don't panic like I did (I met a monkey gang!). Just wait for them to leave. Do not carry any plastic bags or food because they might steal it. Also, don't feed them, they might get greedy. Basically, just leave them alone xD
Hiking to Monkey beach wasn't hard at all. It might be a good start for you if you never tried jungle trekking before.
Entrance Fee: $0 you have to register at the entrance to get a permit.
Total Trip Cost: $0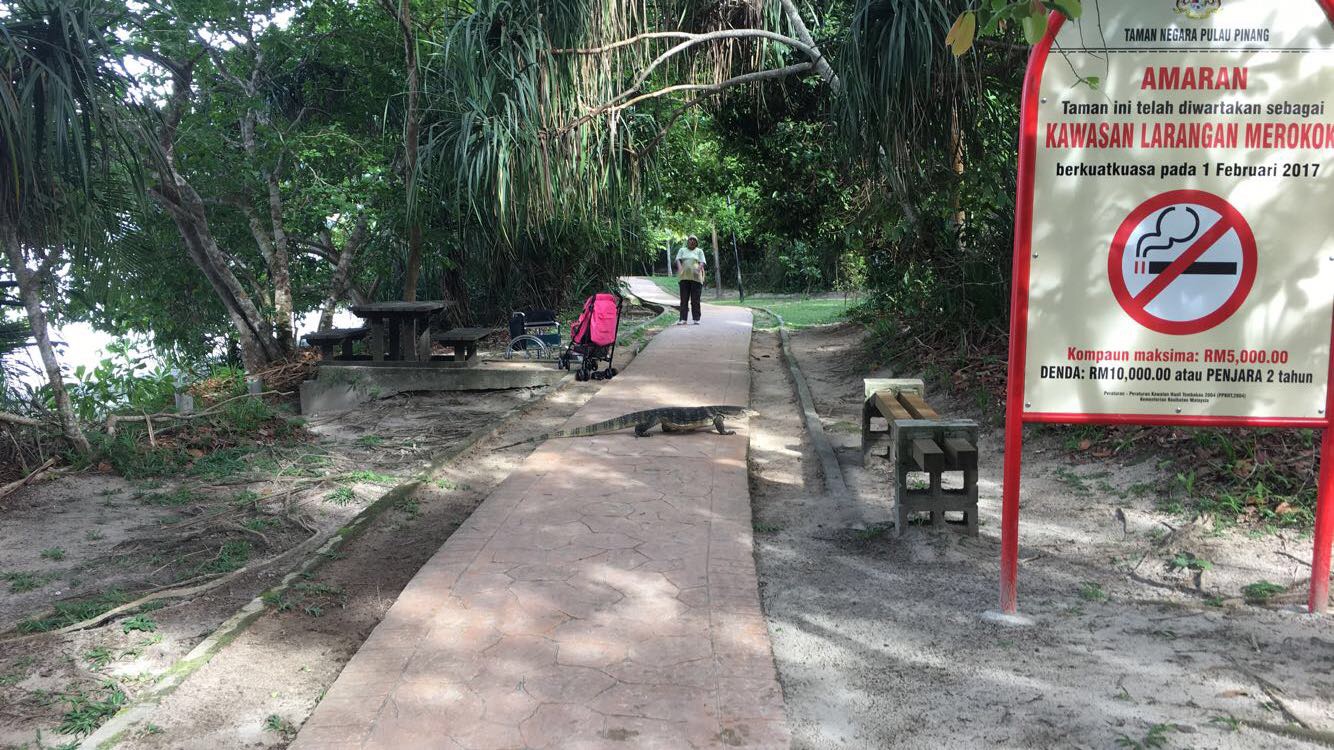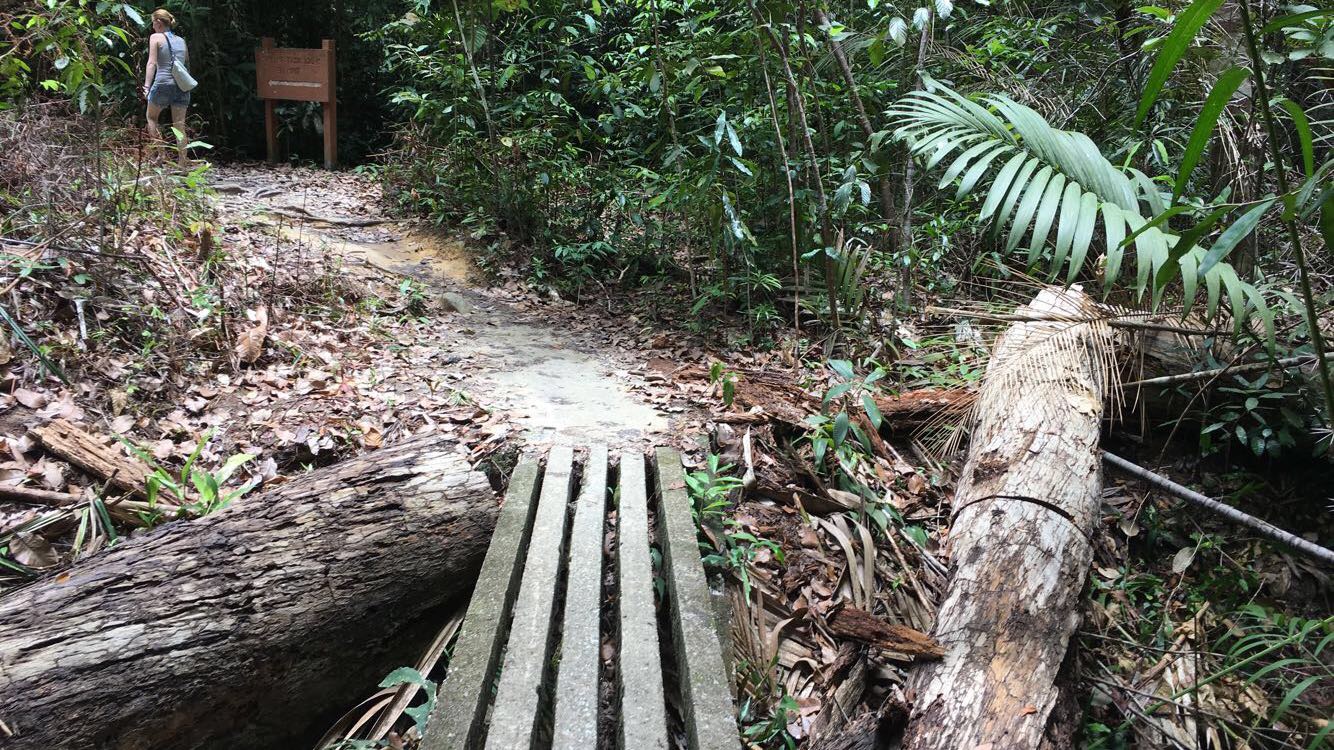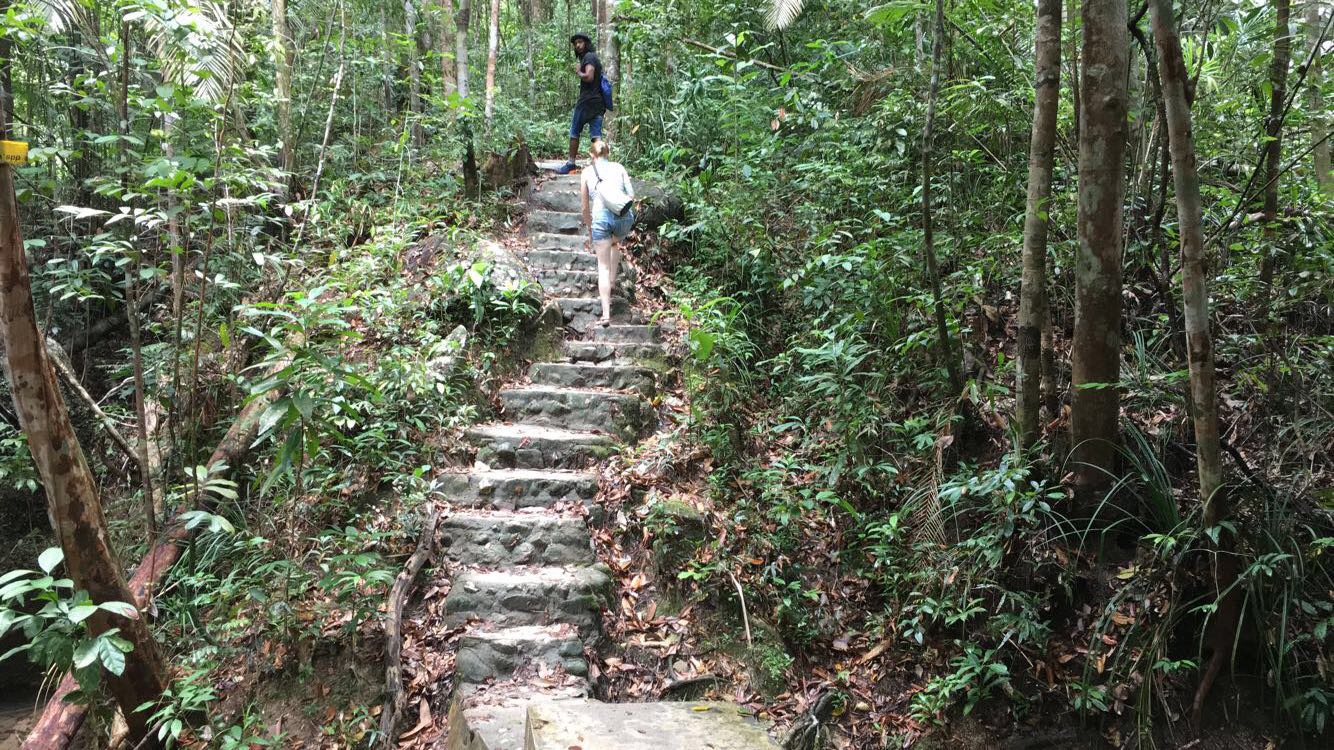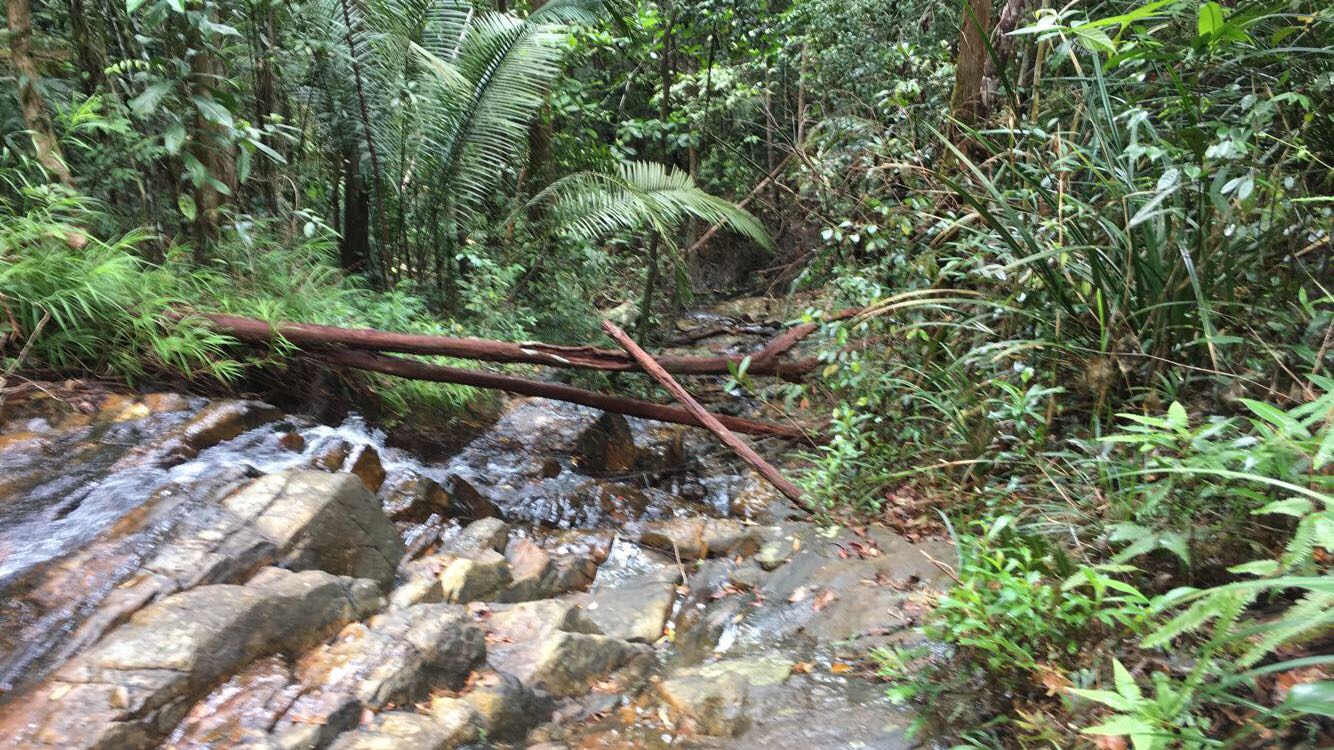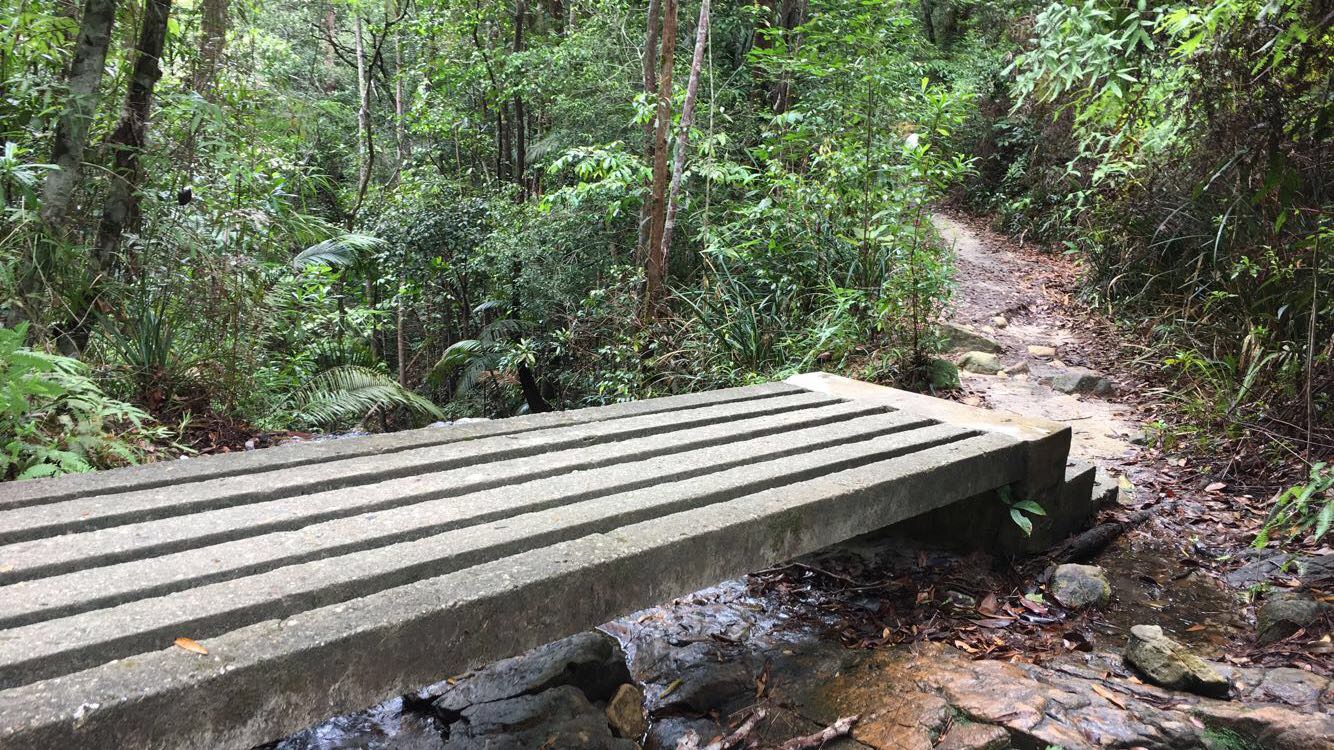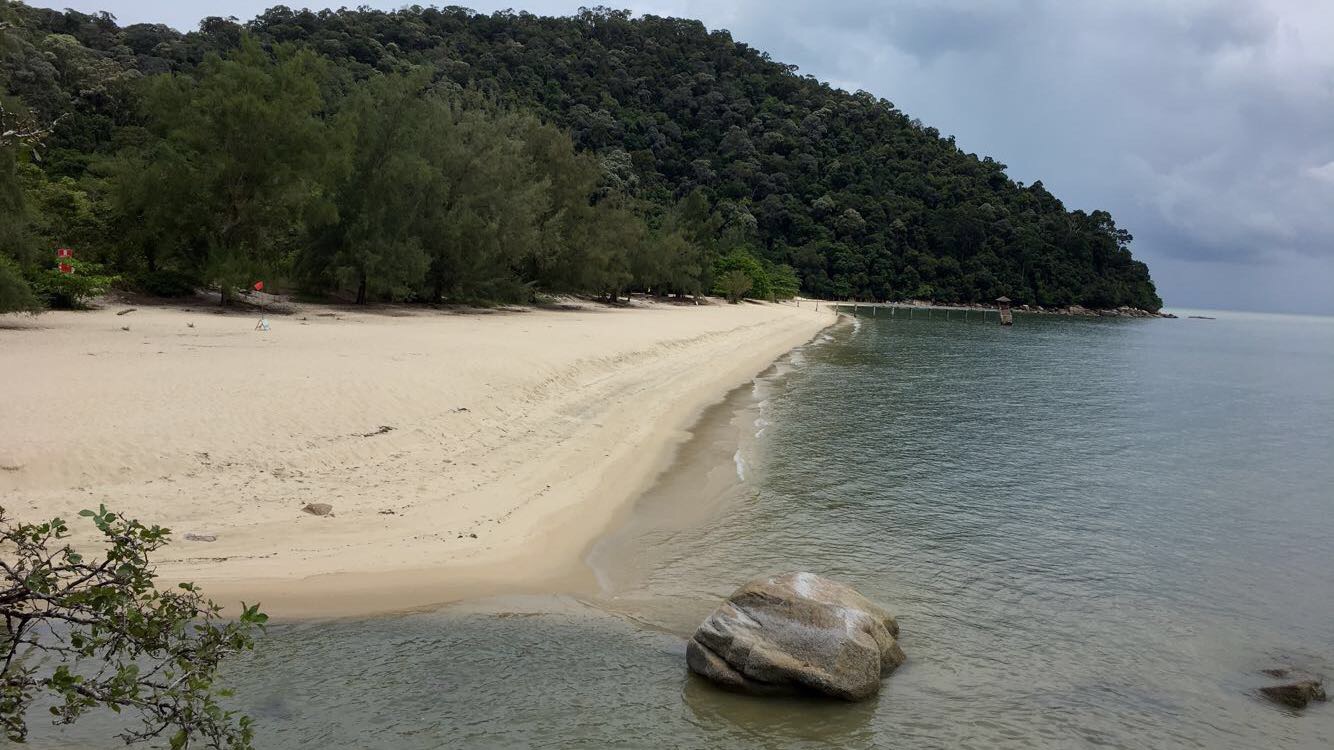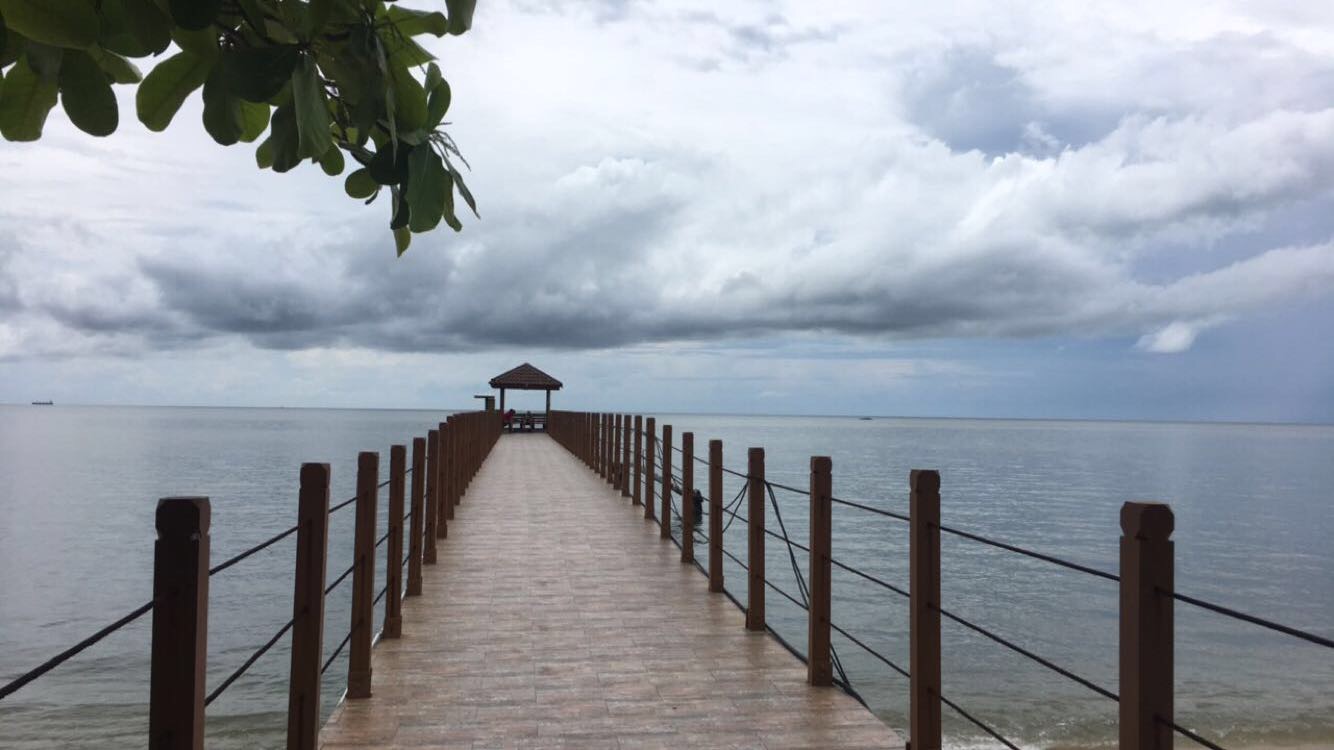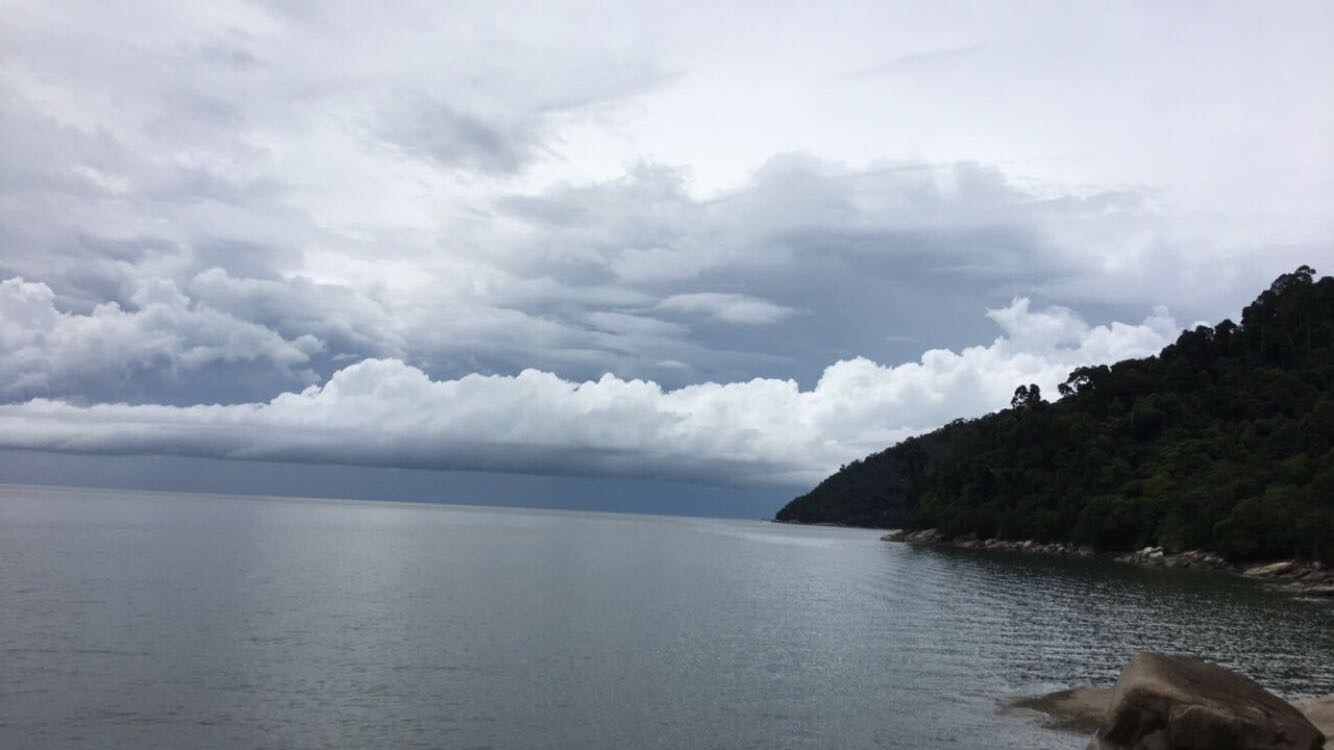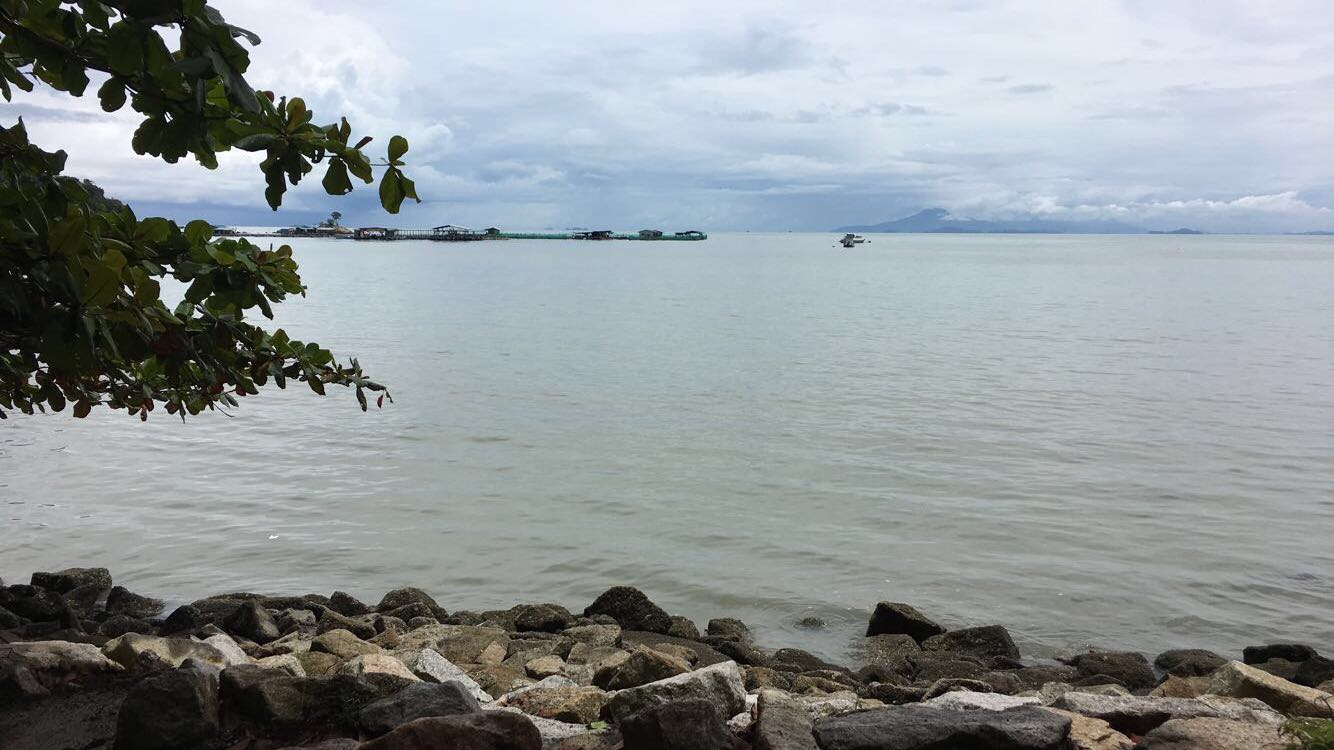 The Turtle Beach was my first trekking trip in Penang. I went there with my local friends. The jungle and the beach were spectacular. Hiking in the jungle wasn't the easiest but it wasn't hardest as well. You can take a boat if you're not fan of trekking.
Entrance Fee: $0 you have to register at the entrance to get a permit.
Total Trip Cost: $0

Walking From Batu Ferringhi To George Town
I mentioned above that my Airbnb was in Batu Ferringhi. Whenever I wanted to go to George Town, my awesome local friends would take me there on their motorbike. However, if I want to go to George Town to hike and do adventurous things I would have to stay there for few days. So, I challenged myself to try new things. I've never tried Couchsurfing before and I've never walked to a nearby town or city. Although everyone I know thought it was crazy to walk to Georg Town, I thought it was worth the try.
Couchsurifng is a platform that allows members to stay as guests in someone's home for few days free of charge.
Early morning I walked from Batu Ferringhi to George Town(12km) and I used Couchsurfing to stay there for three days (It was amazing experience by the way). When I got there I went jungle trekking and explored many places in George Town on foot, more on that below. On the way back I took a bus because it was at night and I already proved to myself that it's not hard to walk to a nearby town ;)
This trip was unique because I did everything I challenged myself to do. It might seem easy or not very challenging to some of you Alnins but for me it was. And that's what really matters, pushing your limits and getting out of your comfort zone, right?
Cost of the three days trip: $6.95 for food and the bus fee on the way back.
Hiking up to Penang Hill through the jungle was by far one the most challenging and amazing experiences in Penang Island. There are several ways to reach Penang Hill, some of them are train, jeep road, and jungle. Of course I went with the jungle. The rest are extremely boring!
There are also many ways to reach Penang Hill through the jungle. I chose to go through Moon Gate. At the entrance I met a guy from Belgium (Hi Wouter!). He suggested we hike up together and I said "Sure, why not :D".
Let me be honest with you here, at first I thought I'm fit for this hike. After 20 minutes of hiking up, looking at Wouter and my dying self, I came to the conclusion that I'm far from being fit! It was hard to take in :(
Anyway, I had to take few breaks because some places were very steep. Wouter was kind enough to wait for me every time I took a break even though I insisted that he can continue without me. He even carried my backpack for awhile. I really felt like I'm 250 years old at some point and felt very sorry for Wouter because it seemed like I ruined his hike :(
Going up we talked about different things in life. I answered his questions about Saudi and he told me all about his adventures when he hiked in different countries and what he learned from his hiking mistakes. After few hours, we reached the top and that feeling was worth all the sweat, the tears, the blood, and ... OK, I'm obviously exaggerating but you get the point. At the top you will find restaurants, places to rest and enjoy looking at Penang from above. It almost feels like you're flying on top of Penang Island. You can see everything. We took the jeep road on the way back. It wasn't fun nor interesting but we had to because the sun was setting.
I learned many lessons from this trip. Some I never wanted to admit and others I never realized before! I never wanted to admit that I wouldn't be able to hike up alone. To be honest, if Wouter wasn't there to help me and to tell me to pay attention to the signs that said "Be Aware Of Dogs", I would've been hurt for sure! I'm not saying that it was hard because I'm a women or any of that crap. It was hard because I wasn't fit enough for this kind of hike, I didn't pay good attention to my soundings and hiking alone was not a good idea. As a result, I decided to try my best to go with someone when I hike or try to be around other hikers as much as possible. Especially, if it's a challenging hike like this one.
Entrance Fee: $0
Total Trip Cost: $2 for food
If you asked me what is the most beautiful place in Penang I would definitely say the Botanical gardens. The garden has different parts and areas to explore. It has lots of narrow paths that leads to the jungle. If you pay attention you might hear the sounds of the tiny waterfalls. The Lily pond is another amazing part of the garden that you must check out! There are many resting areas that allow you to lay down and enjoy listening to the music of the Earth.
Entrance Fee: $0
Total Trip Cost: $1 for food
Near the Botanical Garden you will find the Youth Park. This park is literally for everyone. It's suitable for families, kids, couples, friends and tourists. It's also great for working out.
Entrance Fee: $0
Total Trip Cost: $1 for food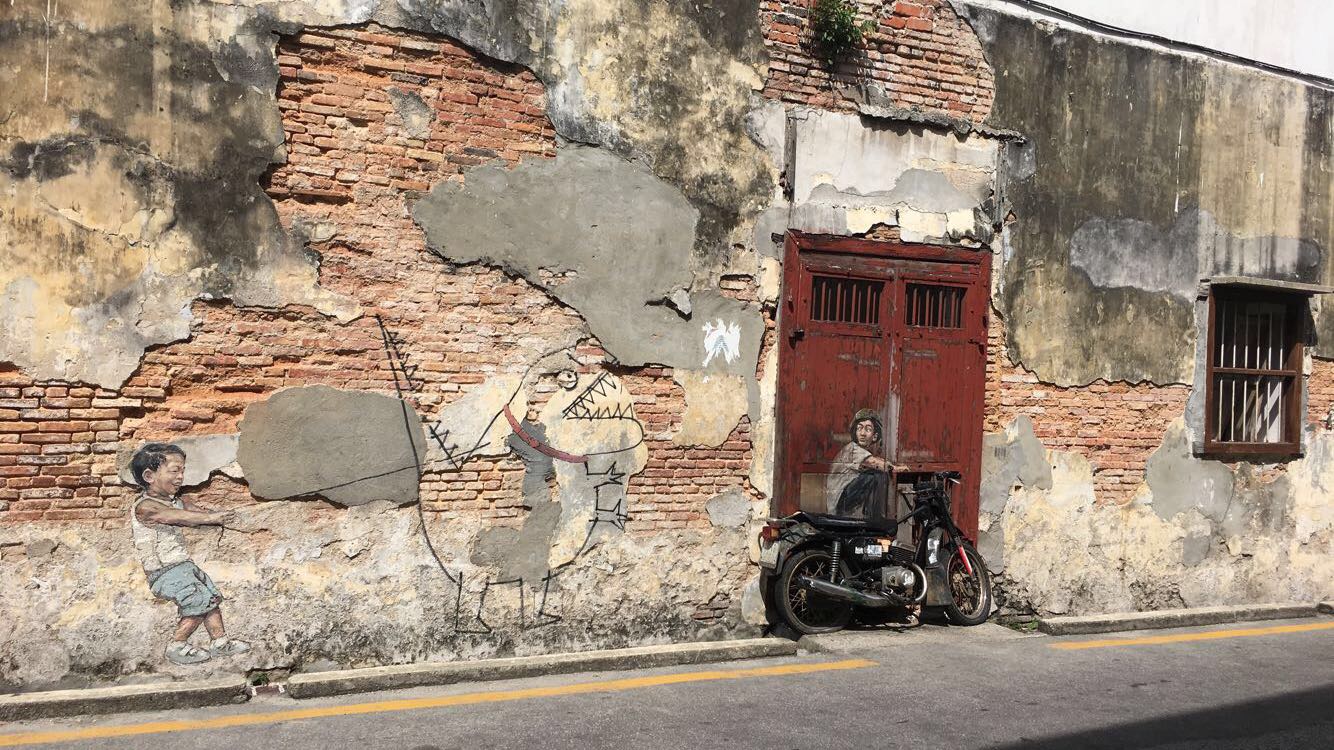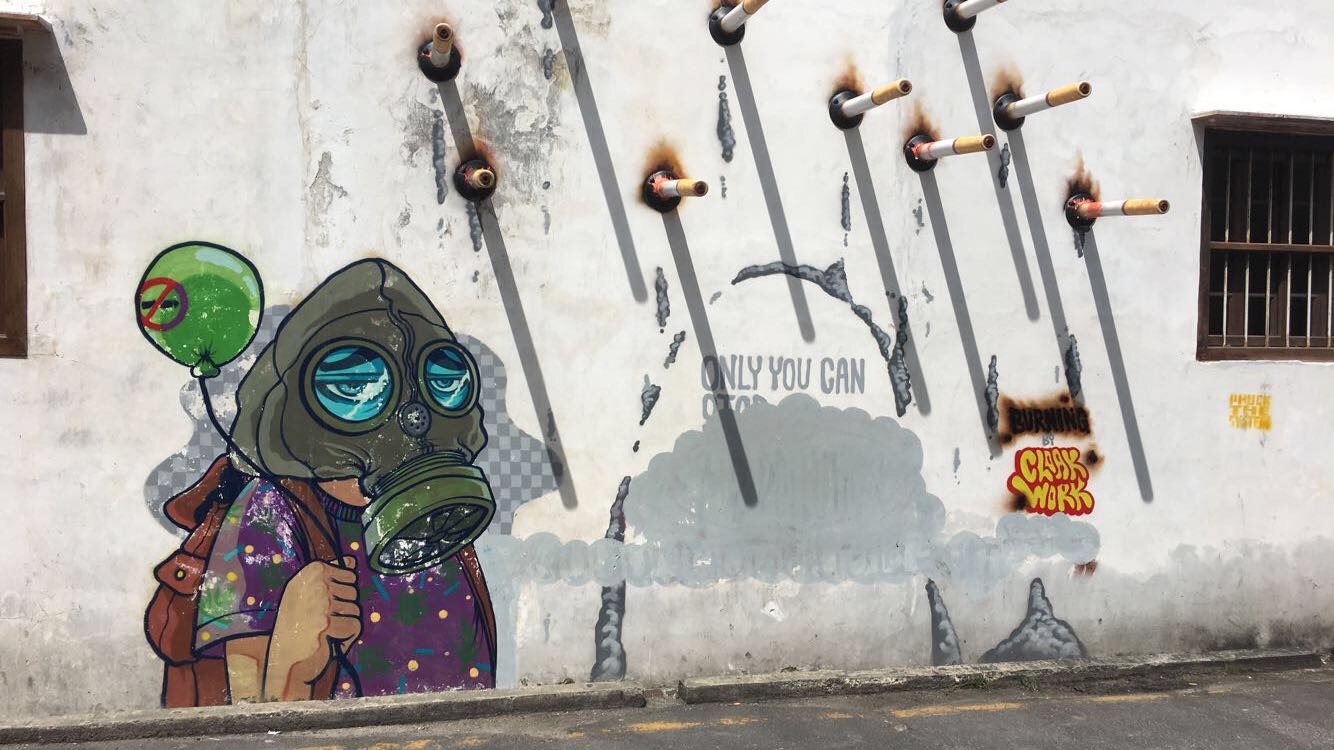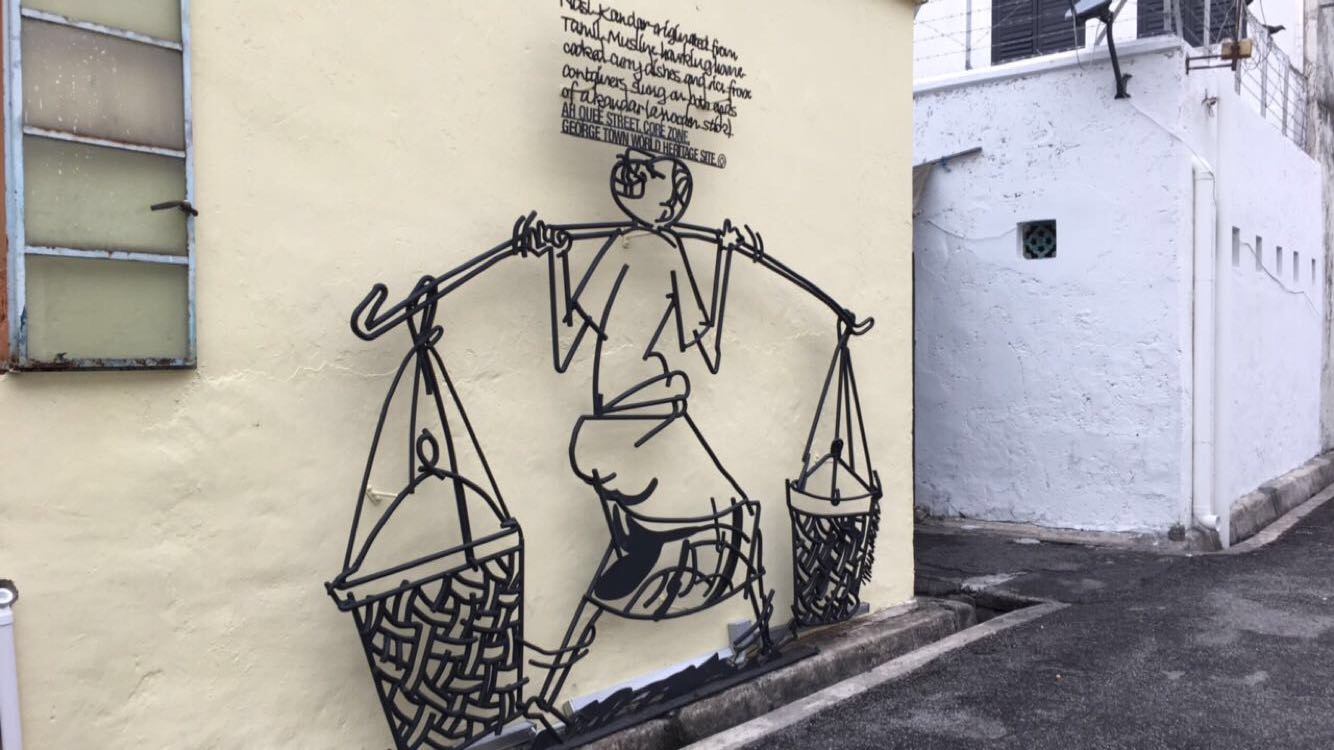 Exploring George Town feels like exploring a huge art exhibition which represents Penang culture in an incredibly creative way. It's because of the beautiful randomly scattered street arts in George Town. These gorgeous paintings were made by the talented artist Ernest Zacharevic when he was hired by Penang's municipal council in 2012 to add life to George Town streets.
Cost: $0
You can find more pictures of George Town street arts with a guide on how to find them here.
Chew Jetty is one of the Clan Jetties that was built by the Chinese immigrants in the 19th century. It's a waterfront settlement with houses built on stilts. They also call them water villages. There used to be 7 Clan Jetties but one was burned and now 6 remains. The Chew jetty is the most tourist-friendly. It's located in George Town along Weld Quay, near the ferry terminal.
It was an amazing place to visit and explore. It has a lovely market and a collection of local shops. I brought my own snacks with me, sat by the sea and enjoyed the amazing view. I believe the best time to visit this historical place is after sunset.
Entrance Fee: $0
Total Trip Cost: $1 for food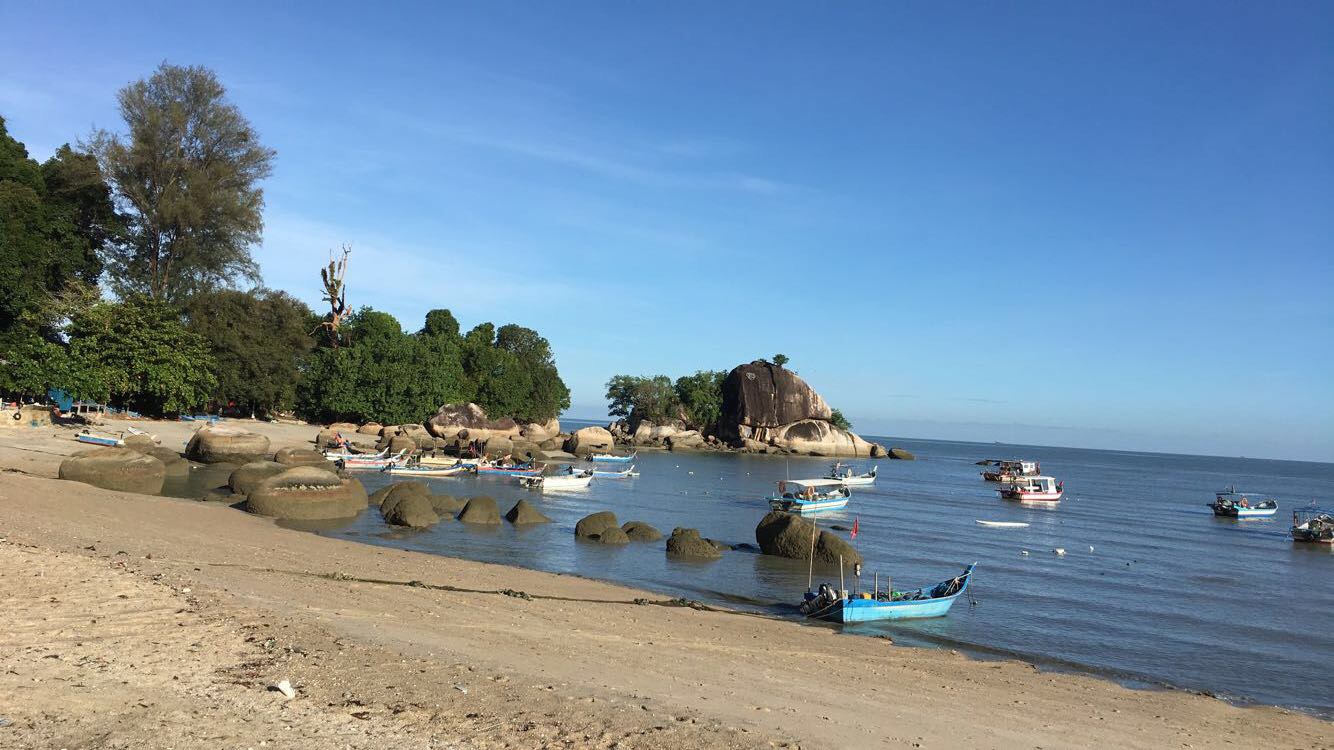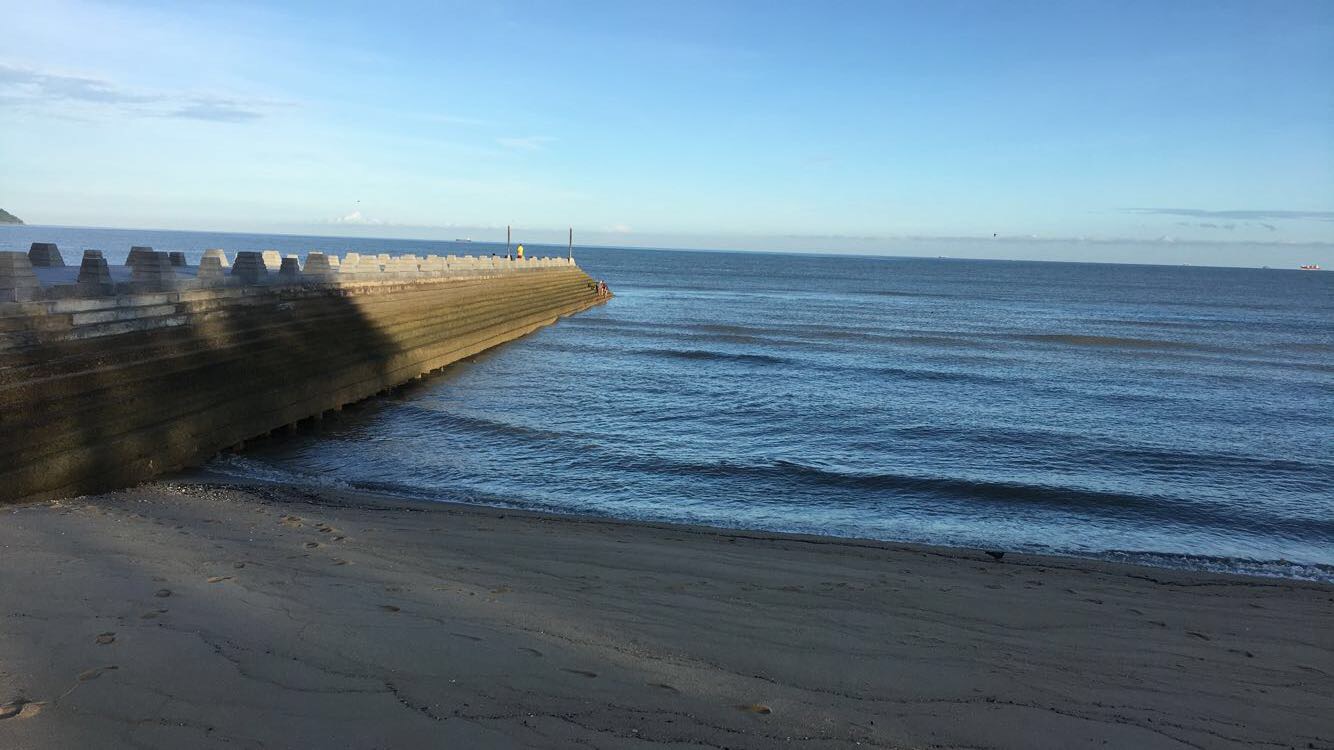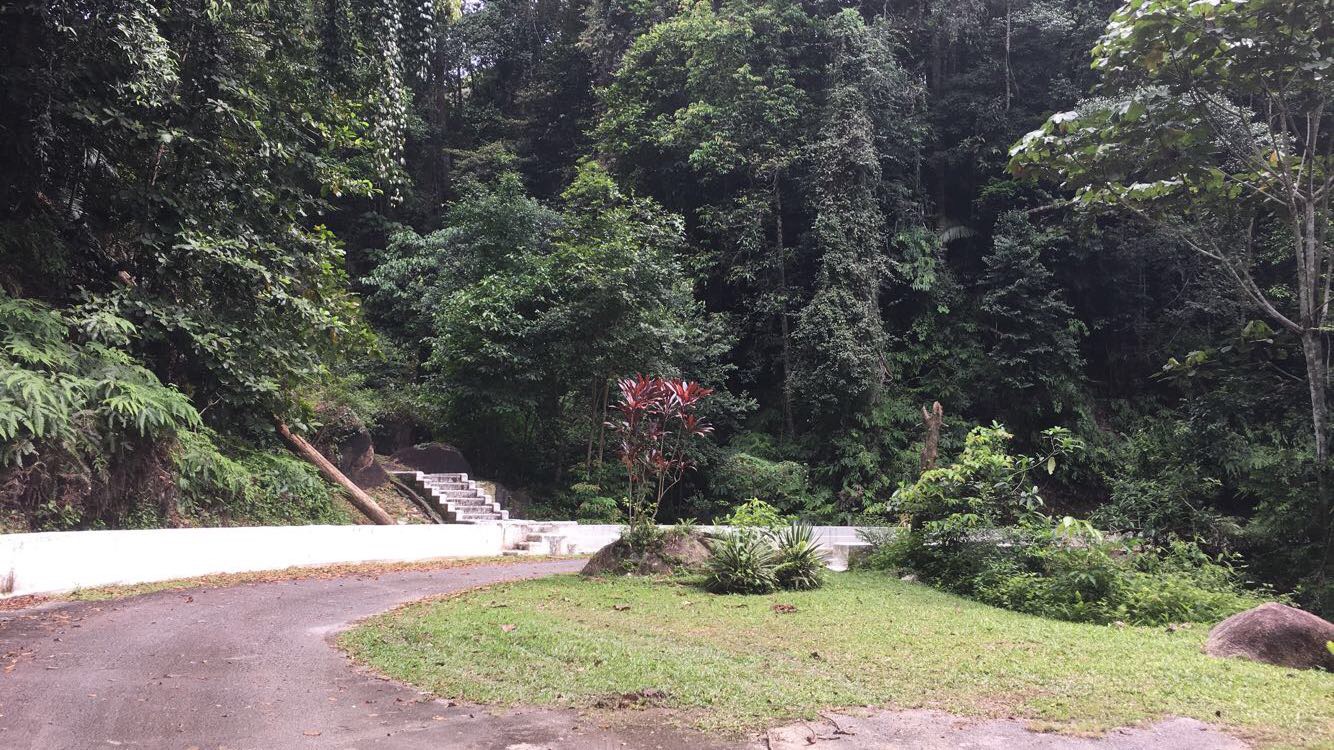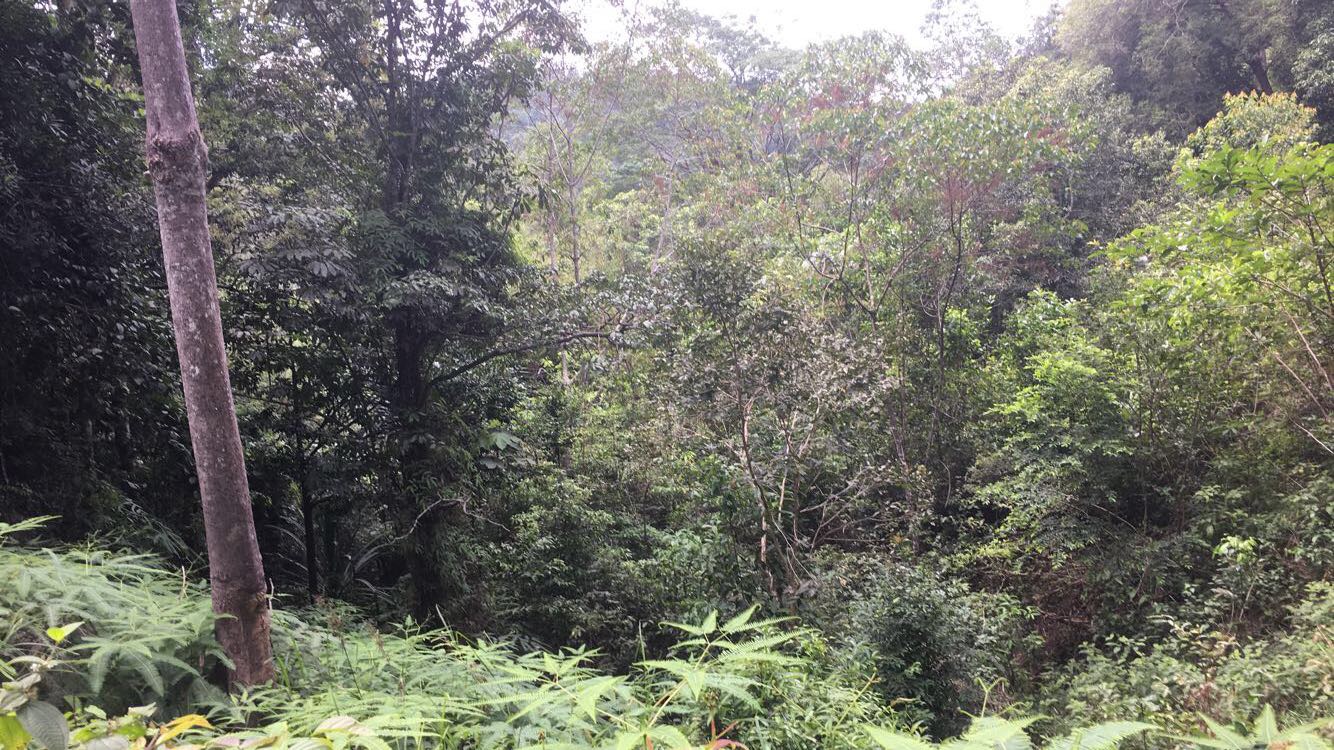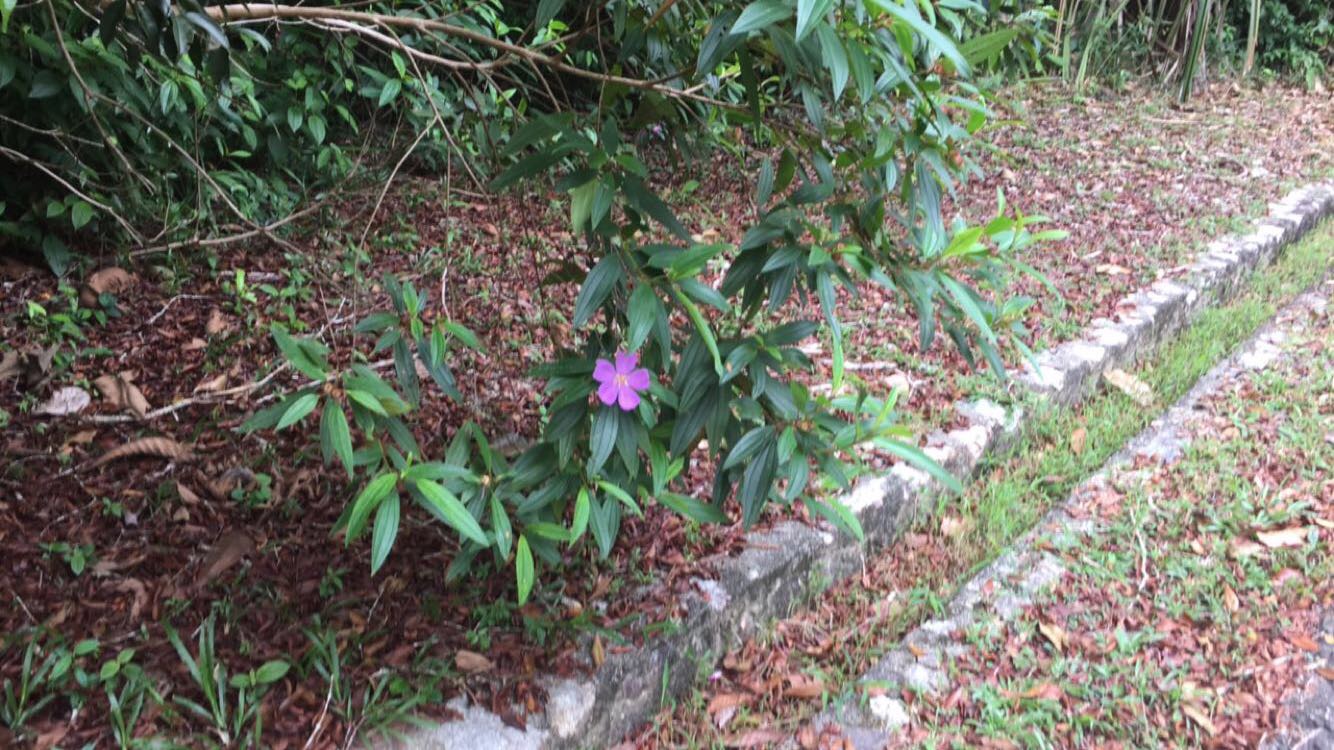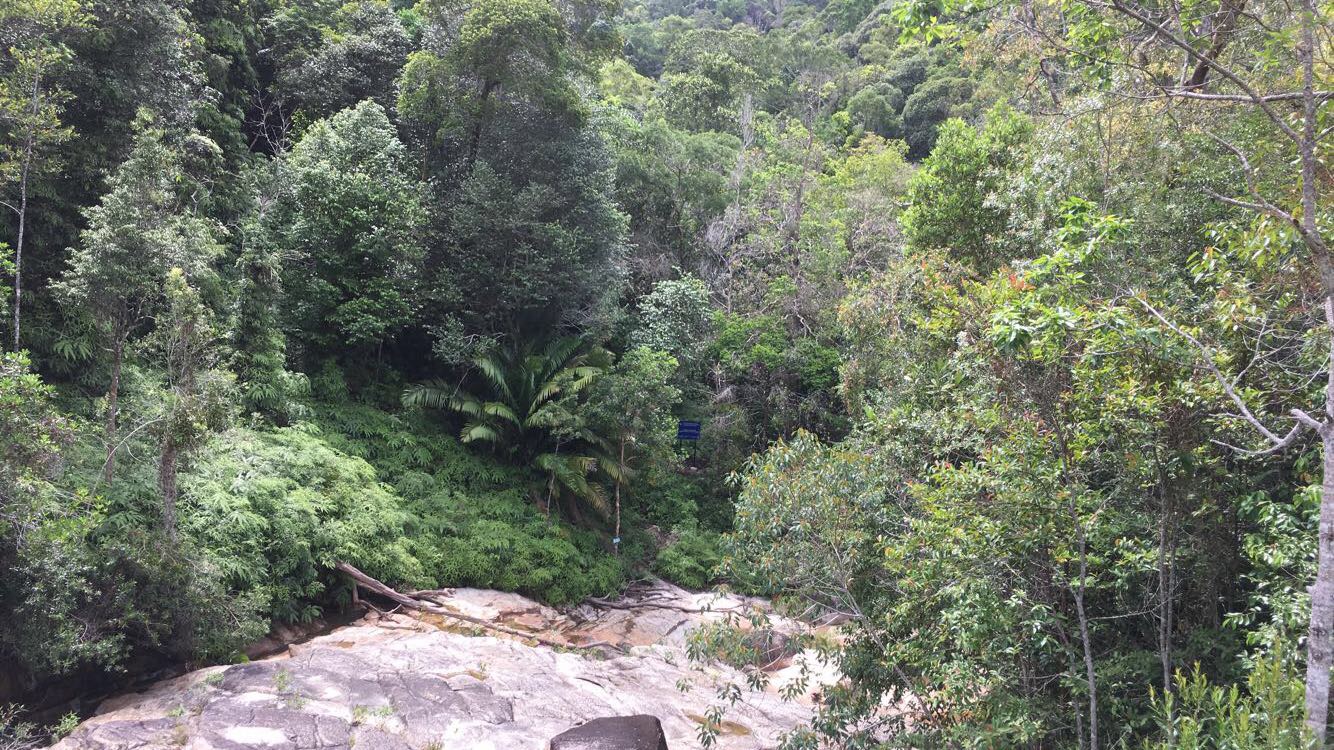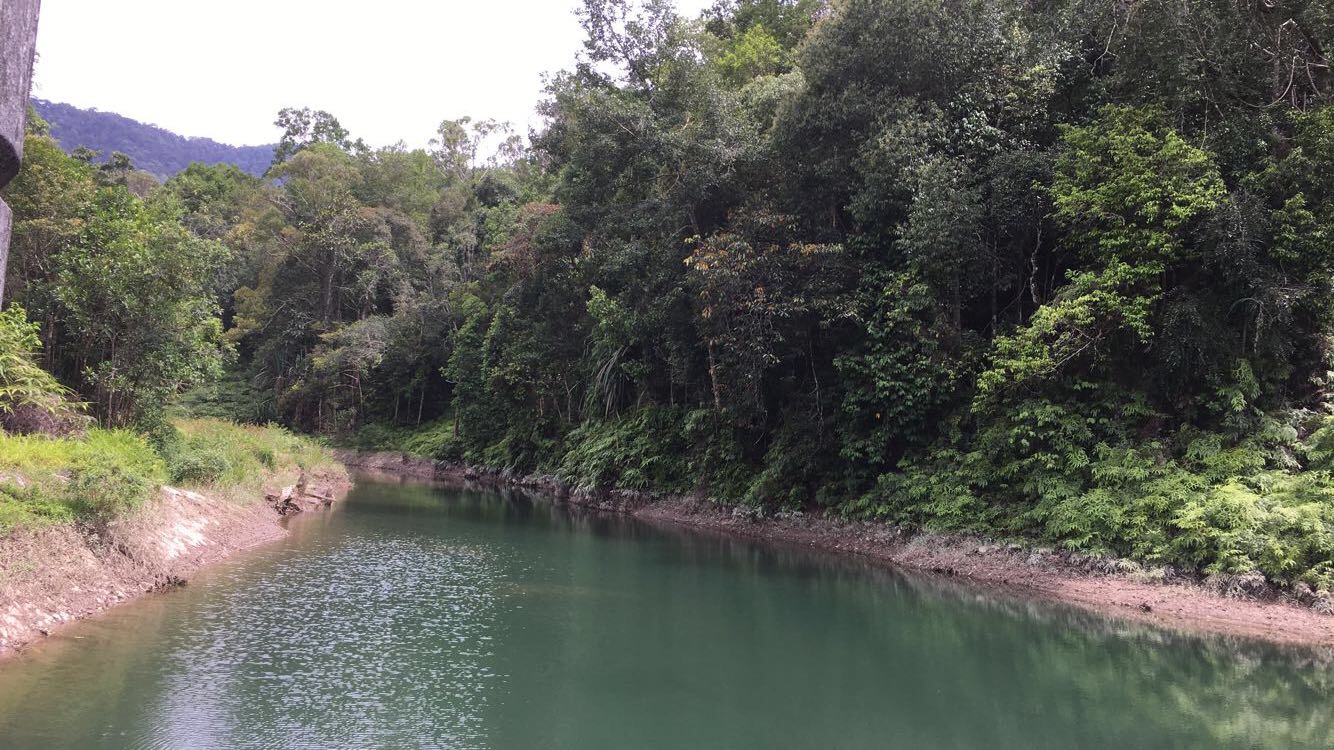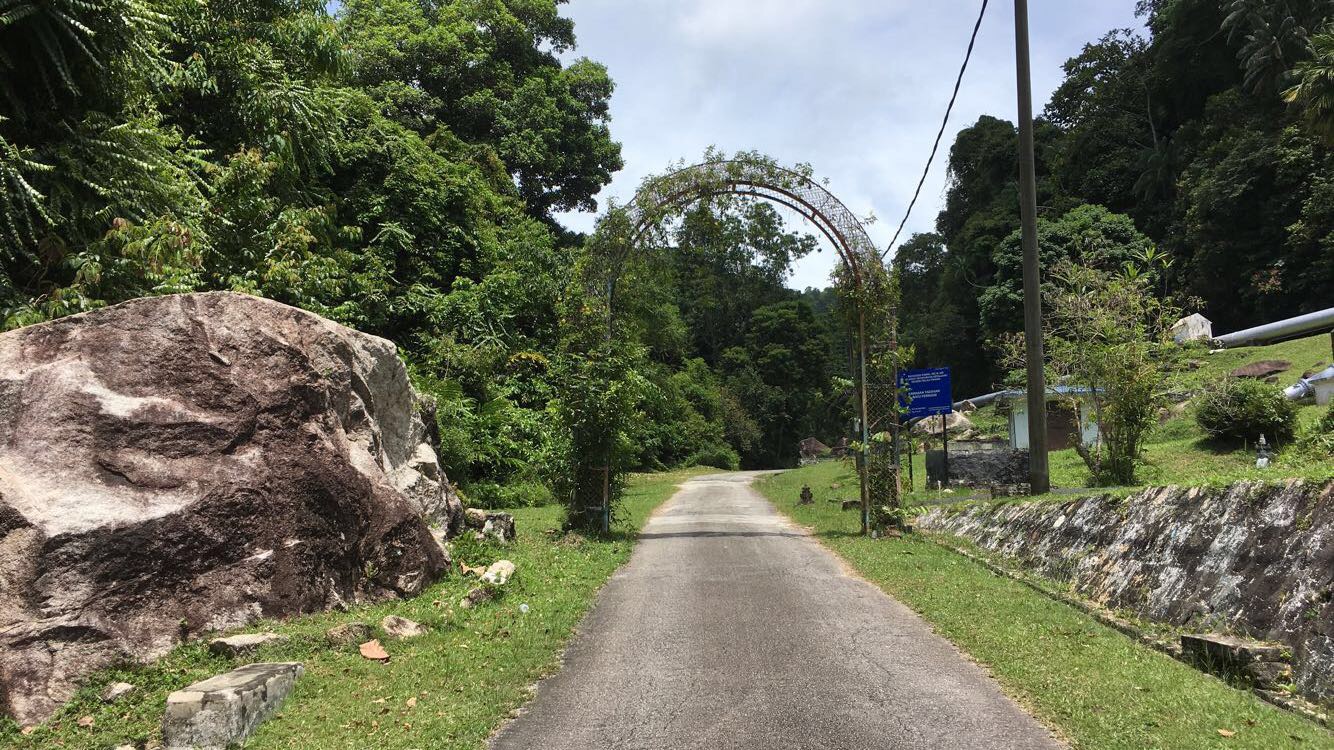 One of my favourite things to do while traveling is to get lost. To be honest, I don't do it intentionally, it happens all the time that I got used to it. It's more of a tradition for me now. So here what usually happens, I get curious about any tiny weird looking path I see and I decide to take it, after an hour or so I realize that I'm lost. I panic at first then I give up on finding my way back and explore everywhere around me instead! I always find new places this way and meet amazing people.
Total Cost: $0
You don't have to go far away to find your secret place. Also, don't try hard to find it, because it will find you. Fortunately, my secrete place in Penang was very close to me. It was in the building I stayed at. It's a huge building with 21 floors. My Airbnb was on the 18th floor. The view outside the apartment near the stairs was breathtaking. I used to take my music, my weird thoughts and set by the stairs to enjoy this mesmerising view. I know it wasn't really a secrete place, but, well, hmm, I would like to think of it as one!
Total Cost: $0
Speaking of Airbnb, get $25 off your first stay on Airbnb here!
This sums up my Penang trip. I wrote this to show you how you can enjoy traveling on a low budget. All you need is to get rid of the "Travel is only for rich people" mindset. Figure out how you would like to travel and then find creative ways to have fun within your budget. You might not like how I travel but you can definitely find your own way and start exploring the world. Don't let few smelly papers stop you from reaching the stars ;)
Let me know what you think about the places I've visited in Penang. Also, are there more details you would like me to add when I write about exploring countries?
Don't forget to share share share!